Fraud case lodged against Shilpa Shetty and Raj Kandra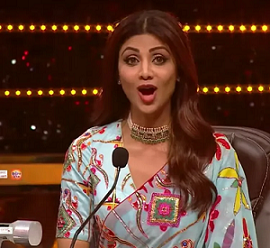 Leading Bollywood actress Shilpa Shetty and her husband Raj Kandra have once again landed into trouble.
According to Indian media reports, a case has been registered against actress Shilpa Shetty, her husband Raj Kandra and a few others at the Mumbai police station on charges of fraud of Rs 1.51 crore.  
The complainant claimed that Kashif Khan, Shilpa Shetty, Raj Kandra, and others approached him and persuaded him to invest in the fitness program with the promise of profit, but what happened was the opposite. He was receiving threats.  
The complainant has accused Kashif Khan, MD of the TV channel, of violating the agreement and committing fraud. 
However, so far none of Kashif Khan, Shilpa Shetty, Raj Kandra and others have offered any explanation in this regard.
Raj Kandra has already spent two months in jail in a pornography case and is currently out on bail.
Shilpa Shetty could not control her emotions in Super Dancer – 4