PPP reluctant to withdraw in favour of PML-N candidate in Karachi by-poll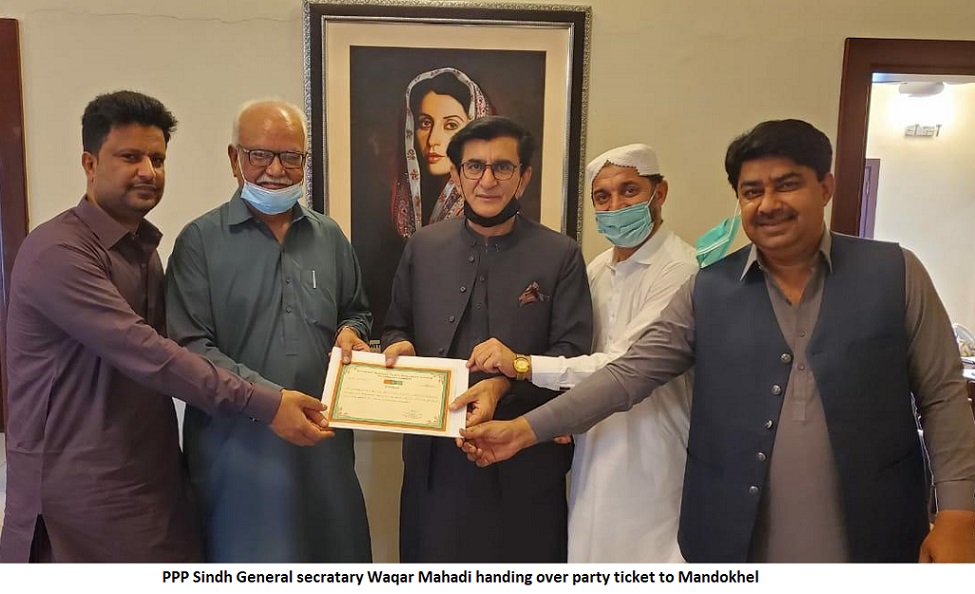 KARACHI: By-election in Karachi has once again provided opportunity to PDM component parties to have dialogue. PML-N wished support from PDM parties including PPP, ANP and JUI-F.
PML-N has fielded former federal finance minister Miftah Ismail, in the NA-249 by-polls. Balloting will be held on April 29.
July 2018 general election there was close contest on NA-249, with Muhammad Faisal Vawda secured 35,344 votes to defeat Shahbaz Sharif, the PML-N's central president and former chief minister Punjab polling 34,626 votes.
ANP has formally announced its separation from the PDM on Tuesday, its Sindh leadership announced to withdraw its candidate for the NA-249, to support PML-N's Ismail.
A PML-N delegation, led by Ismail, visited the Bacha Khan Markaz on Wednesday, the ANP's provincial headquarters in Karachi, to seek the party's support in the by-polls.
Talking to the media after the meeting, Younas Bunariee, the ANP's Sindh General Secretary, announced that the party had decided to withdraw its candidate Haji Aurangzeb Khan, who is also the former Nazim Baldia Town, in favour of PML-N candidate Ismail.
JUI-F has fielded Maulana Umar Sadiq, former MPA from Baldia Town, for the by-polls. Its Sindh leadership is opposed to withdrawal in favour of the PML-N candidate. The party chief Maulana Fazlur Rehman intervened. PML-N is hopeful in a meeting with the JUI-F Sindh leadership on Thursday will win the support for by-polls, and JUI-F candidate Maulana Umar Sadiq might withdraw.
PPP is not willing to withdraw its candidate Abdul Qadir Mandokhel in favour of the PML-N. On March 20, PML-N's senior leader Shahid Khaqan Abbasi met PPP chiarman Bilawal Bhutto Zardari in Karachi to seek support for the NA-249 by-polls. "But the PPP was not enthusiastic to support in the NA-249 by-polls yet," a PML-N representative told Outcome.
PPP Sindh secretary general Waqar Mehdi formally handed over the party ticket to Abdul Qadir Mandokhel.
On Wednesday, Bilawal Bhutto Zardari met the party's District West officer bearers, including MNA Abdul Qadir Patel and candidate Mandokhel and discussed the upcoming by-polls in the constituency.
PML-F has withdrawn its candidate Sardar Abdul Rahim, saying that one seat will not matter in the present set up. PML-F and GDA chief Pir Pagara asked the party candidate and Karachi workers to prepare for local bodies elections.
NA-249 constituency of Karachi borders Balochistan and is exclusively composed of the entire Baldia Town, divided ethnically between Pashtun, Hazarewal (Hindko) Punjabis and Urdu-speaking  populated neighborhoods with a few Baloch and Sindhi villages. It has a fraction of religious vote bank.