Woman, her two kids die in gas cylinder blast in Karachi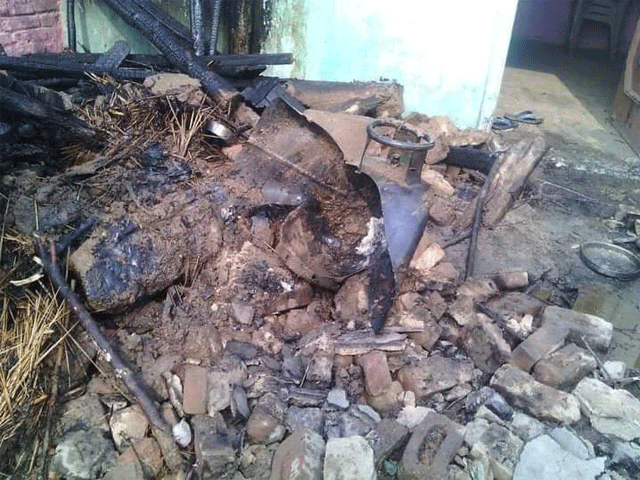 KARACHI: A woman and her two children were killed and two others injured in a cylinder blast inside a pizza shop in a multistorey building in Gulistan-i-Jauhar on Wednesday, police said.
According to Gulistan-i-Jauhar Police, the gas cylinder exploded inside a pizza shop near the Met office roundabout .
The blast destroyed walls of the pizza shop and two adjoining shops and damaged a vehicle parked outside.
Gulshan SP Maroof Usman told reporters that the deceased woman Sadia Ali, 36, along with her two children Fatima Ali, 4, and Abdullah Ali, 2, came to visit her brother, who lived in the same building. She was at the stairs when the explosion took place.
Two injured identified as Burhan and Waqar injured were shifted to the Jinnah Postgraduate Medical Centre.
Bomb Disposal Squad after examination of the place, ruled out any sabotage and termed it a "gas cylinder blast".
The bomb disposal experts said the blast took place in the kitchen of the pizza shop.