New Corona variant: NCOC launches nationwide special vaccination campaign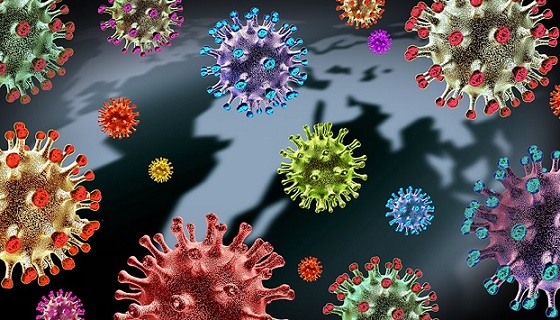 ISLAMABAD Dec 01,2021 – The National Command and Operations Center (NCOC) has launched a nationwide in Pakistan special vaccination campaign against coronavirus. Those who do not get vaccinated will be vaccinated on the spot.
 A meeting of the NCOC was held under the chairmanship of Federal Minister Asad Umar in which briefing was given on Corona situation and vaccination in the country and it was directed to focus more on provinces related to new type of Corona Omi Crone.
 The NCOC decided to adopt a zero tolerance policy on vaccination and has also issued instructions to the authorities and the provinces in this regard.
 Vaccination call centers
The NCOC said that 40 vaccination call centers have been set up across the country, all provinces will launch special vaccination campaigns for remote areas, and provincial representatives have been directed to focus more on the new variant.
 Booster shot of vaccine
The meeting approved booster shot of vaccine for three categories, booster shot will be given to health care workers and persons with weak immune system over 50 years of age, 6 months after completion of vaccination.
Special campaign for vaccination
 The NCOC meeting decided to vaccinate those who have not been vaccinated on the spot. A special campaign for vaccination has been started from December 1. Vaccination teams will be present at various public places.
Categorisation of cities in vaccination
 During the meeting, the officials were briefed about the spread of corona, deaths and new patients in the hospitals and it was informed that 40 cities of Pakistan have been declared as the best or better in vaccination. 
Best cities
In the NCOC meeting, 13 cities with more than 50% vaccination were declared as the best vaccinated cities. Among these best vaccinated cities are Narowal, Jhelum, Islamabad, Mandi Bahauddin, Peshawar, Bhimber, Bagh, Mirpur, Azad Kashmir, Skardu. Hunza, Gilgit, Ghizr, Sugaran.
 The NCOC has identified 27 cities with more than 40 to 50 per cent vaccinations, including Rawalpindi, Multan, Sargodha, Gujarat, Sialkot, Mianwali, Dera Ghazi Khan, Chakwal, Hafizabad and Lodhran. 
Cities with better vaccination
Besides, Vehari, Rahim Yar Khan, Karachi, Sukkur, Sanghar, Swabi, Chitral, Charsadda, Orakzai, Karam, Muzaffarabad, Neelam, Haveli, Ghanche, Nagar and Khurramang have also been declared as cities with better vaccination.
 Corona SOP
The NCOC said that the cities with the best vaccinations will not have any specific Corona SOP, life will be restored to normal in these cities and masks, social distance, and sanitation will be required. 
Dining, wedding ceremonies, shrines, offices, business and transportation
 Complete vaccination will be mandatory for dining, wedding ceremonies, shrines, offices and gyms in these best vaccinated cities, transport will be run with 100% passengers, up to 500 people will be allowed in indoor celebrations.
The NCOC says up to 1,000 people will be allowed to attend outdoor events in cities with better vaccinations, 70 percent of which will allow for indoor dining, while indoor outdoor dining will be available until 12 midnight. 
Business in vaccinated cities
On the other hand, in better and less vaccinated cities, business will be allowed till 10 pm.
It was decided at the NCOC meeting that only vaccinated persons would be allowed to visit cinemas across the country.
 Lockdown at borders continues
The NCOC said that lockdown would be maintained at the borders of the country, policy of vaccinated persons for tourist areas would be maintained and new policy would be implemented for those coming to Pakistan from abroad.  
Next review meeting of Corona's situation on Dec 14
It was stated in the meeting that the new policies of Corona will be implemented from December 1 to December 15. The next review meeting of Corona's situation in the country will be held on December 14.
New corona virus variant named "Omicron", classed more dangerous