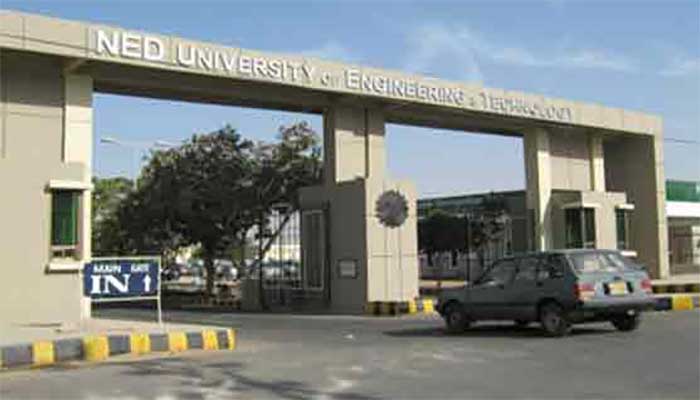 KARACHI Oct 15,2021
NED University Karachi has decided to give admission on the basis of matriculation result.
An emergency syndicate meeting was held under the auspices of NED University of Engineering and Technology.
According to the spokesperson of the university, all the students who have passed the entrance test with at least 50% marks or SAT one and two under a certain score will be eligible for admission, merit list will be calculated 30%matriculation and 70% marksNED entry.
According to the NED University, the category for admission will be taken from the board from which the student has passed the intermediate examination.
Matriculation points of successful students of last three years will be deducted by 0.9% marks, admission will be on temporary basis.
 A minimum of 60% marks is required for admissions in Engineering, Architecture and Computer Science, and at least 55% marks are required for BS program.
The merit list will be posted by October 22, while the students will be interviewed from October 25. The session will start from November 22.