Zulfiqar Mirza meets governor Sindh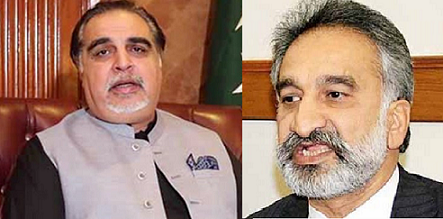 KARCHI – Jul 17,2021 – The Governor of Sindh met Zulfiqar Mirza at his residence here on Saturday.
The meeting lasted for about 45 minutes.
The Governor Sindh was accompanied by Advisor to the Prime Minister Mahmood Maulvi.
Zulfiqar Mirza was accompanied by his wife Fehmida Mirza, who is also federal minister in PTI led government,
The politics of Sindh was discussed in detail in the meeting
Zulfiqar Mirza was also invited to join PTI, but Mirza did not respond immediately and asked some time to think.
Political observers are attaching importance to this meeting as a few weeks back former Chief Minister Arbab Ghulam Raheem after meeting with the Prime Minister joined the PTI.