Sindh formally lodges protest over short supply of gas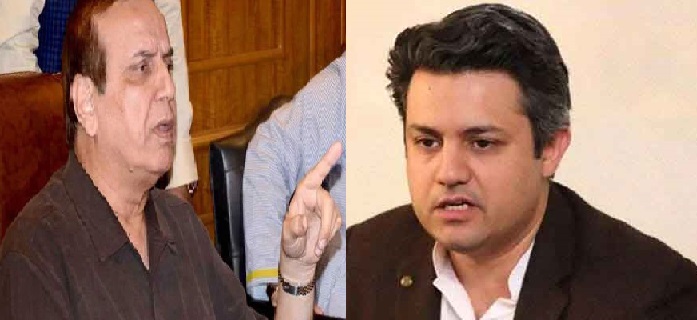 Sindh writes letter to Federal Minister to fulfil constitutional obligation 
Sindh's gas requirement is 750 and supply is 560 MMCFD.
KARACHI, Jan 15,2022- The Sindh government has lodged its protest with the federal government over short supply of gas to the province.
Sindh has formally written a letter to Federal Minister Hamad Azhar and said that if the federation does not have the capacity, then hand over the Southern Gas Company to Sindh.
Provincial Minister for Sindh Energy Imtiaz Ahmed Shaikh in his letter told Hamad Azhar that we can show by producing gas and distributing it correctly.
Reminding the constitutional provisions the letter said that Article 158 of the Constitution gives the first right of use to two-thirds production, but the Sindh province is being deprived of its rights despite producing gas.
For the last three years, Sindh's gas has been continuously plundered, the letter said.
Energy minister said that the residents of Karachi, a commercial hub, have been facing difficulties since November due to gas shortages and low pressure in Sindh. Hence, Karachi's citizens are forced to go to school for jobs and children are hungry.
Citizens of Sindh including Karachi are forced to use wood, coal and cylinders and their lives are in danger. Government of Sindh took plea that Sindh's CNG sector has been closed for two months and millions of workers have lost their jobs.
Rickshaws, taxis and public transport in Karachi have been shut down due to CNG shutdown.  
Sindh's industrial wheel is jammed, workers are unemployed, export factories have failed to meet orders and the country has lost foreign income.
The letter said that Sindh's gas requirement is 750 and supply is 560 MMCFD.
The gas crisis has crippled the province's domestic, commercial and industrial life and limited economic activity.
Government of Sindh has protest against the deprivation of their legitimate rights and demand that we be given our legitimate rights.
Sindh's demand to give constitutional rights to the federation in no uncertain terms, the letter concluded.