Seengar Ali Noonari released after 35 days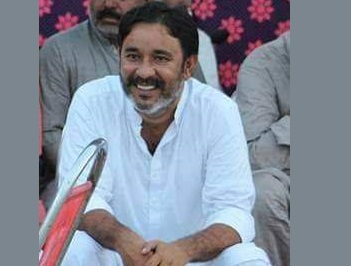 LARKANA Aug 1, 2021 – Seengar Ali Noonari, a leader of Awami Workers Party (AWP) was released on Sunday, says a twitter of the AWP.
He was picked up by law enforcement personals on June 26, from his home Nasirabad, district Larkana.
His wife Fauzia told media that they were sleeping when law enforcement personnels barged into the house and took away Seenghar Ali.
Party twitter said, comrade Seenghar Ali has been released congratulations to all party members.
His wife Fauzia Noonari filed a petition in the Sindh High Court.
Justice Yousuf Saeed and Justice Adnan Chaudhry heard the case for recovery of Seengar Noonari and sought reply on July 13.
His family said that a lawyer of Rangers sought the time to find out whether Noonari was in custody of paramilitary force or not.
Seengar Ali Noonari released after 35 days on Sunday.
The petitioner, wife of the missing Seengar said that her husband has been missing since June 26,
She stated that if he was involved in a case, he should be produced in court.
Akhtar Hussain Advocate told the court that family of Seengar lodged a complaint with the Naseerabad police station regarding the disappearance of Seengar Noonari.
He feared of violence and danger to his life and requested the court to order his recovery.
Related Stories
SHC issues notice to DG Rangers, IG police in Seengar Noonari case