Emergency declared in Quetta: Rain wreaked havoc, killing 20 people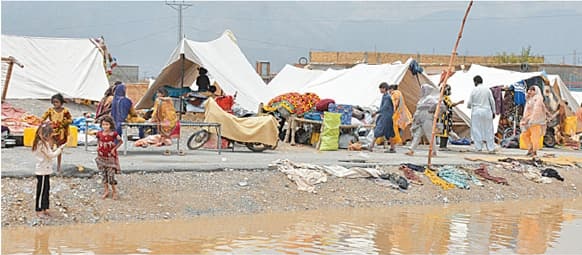 QUETTA: The Balochistan government has declared Quetta a disaster struck area and imposed a state of emergency in the provincial capital after rain wreaked havoc, killing at least 20 people in the province.
Monsoon rains continued for a second day in several districts of Balochistan on Wednesday. Due to torrential rains, the rivers and canals of the province have overflowed. At least 20 people reported dead and more than 20 were injured when the walls and roofs of dozens of houses collapsed due to flashfloods, when people were swept away or when they drowned.
According to the Balochistan Disaster Management Authority, Qila Saifullah, Zhob, Pishin and Harnai districts have been the most affected by the rains, whereas flood conditions have also been reported in Muslim Bagh, Qamaruddin, and Khushnoob.