bodies of 7 miners retrieved after 40 hours at Jhimpir coal mine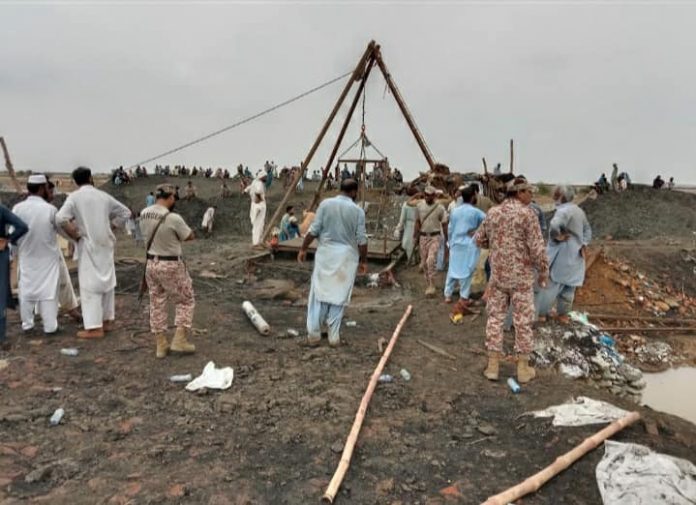 THATTA, Jul 7,2022- The bodies of seven miners have been retrieved after 40 hours from a coal mine near Jhimpir district Thatta.
The coal miners died when they were working in the mine and rainwater inundated the coal mine.
DC Thato said that the rescue operation is going on to retrieve the bodies of two persons. Due to rain, 10 people were buried in the coal mine near Jhimpir.
Eight coal miners were feared dead when rain water inundated a coal mine in Jhimpir, Thatta on Tuesday night.
Thatta Deputy Commissioner Ghazanfar Qadri told media that none of the bodies could be retrieved till 5pm on Wednesday due to accumulation of flood water inside the coal mine.
8 coal miners feared dead as rain water inundated mine in Jhimpir
The coal mine, located around 8 kms from Meting railway station in Thatta district, was buried when water entered the mine while workers were still inside.
The coalmine workers were identified as Mohammad Abu Bakar, Mohammad Azeem, Attaullah, Rahman, Parvez, Jan Wali Khan, Miyan Sher, Gul Chaman Khan and Sajjad Ali. All of them hail from Swat.