Bhand community people protest against Usta police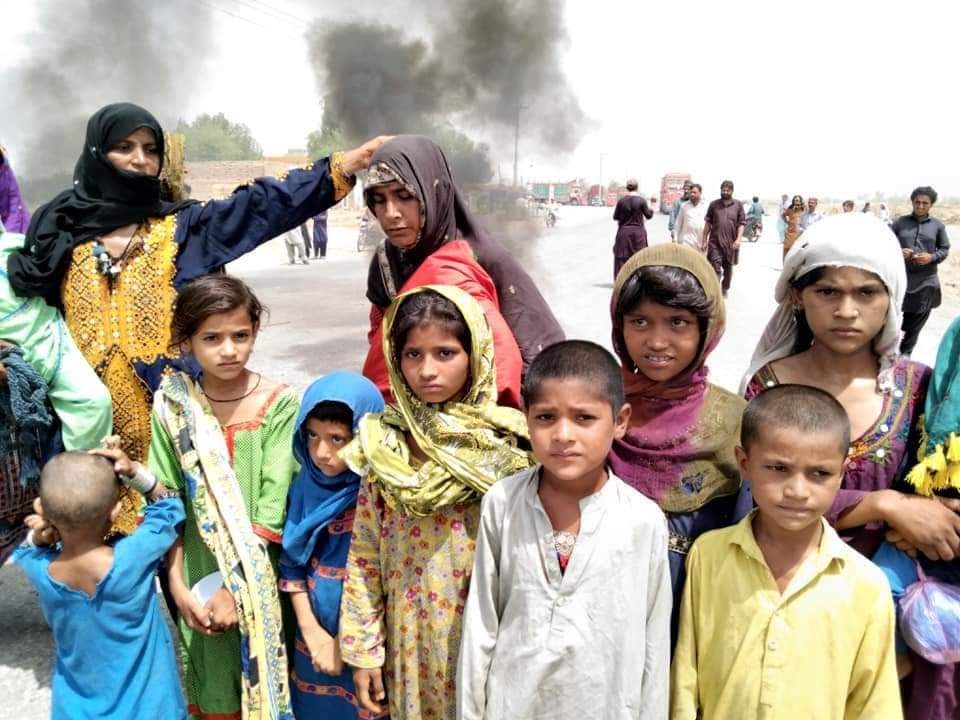 JACOBABAD June 26, 2021: Members of the Bhand community, along with women and children, carrying the Holy book staged protest against the Usta Muhammad police and the influential Palal community.
Protesters also burnt tires, and blocked the National Highway connecting Sindh and Balochistan. Led by Barkat Ali Bhand, the community people observed sit-in.
The women protesters were carrying the Holy Book and blocked the national highway, as a result of which the vehicular traffic was suspended.
They complained that oppression and excess of SHO Usta police station has crossed the limit.  
People are locked up in police station without any justification and being tortured they alleged and added that two people including one women were injured due to police violence.
They said that if they did not get justice, they will be forced to self-immolation and entire responsibility will fall on SH Usta Mohammad and the influential of Palal community. 
Later, SHO Dera Allahyar Abdul Rauf Jamali held talks with the protesters and traffic was restored on the highway. – ENN