Allah Bachayo Samo scholar of Kohistani and Lasi accents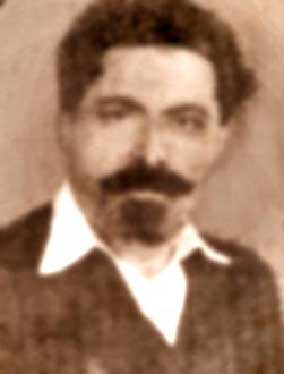 Allah Bachayo Yar Mohammad Samo is renowned writer and researcher of Sindh. He was born on May 9, 1912, in Malir, of Karachi to a poor family in the.
Allah Bachayo Yar Mohammad Samo is the old author of Karachi, who chronicles the history of literature and culture of Karachi's ancient accents of Lasi, Dadu and Jamshoro of Sindhi.  He was supposed to be master of Kohistani and Lasi accents of Sindh language. His two books, "Ser-e- Kohistan" (Travelogue of Kohistan (1942) and "Ser-e- Laar" (Travelogue of Laar), are unique contribution to literature and language. He gave oral, intuitive, and outspoken, style.
"Ser-e- Kohistan" is an endless creation of Sindhi literature. The Kohistan Tour is comprised of tours, which shed light on the lives, civilization, civilization and culture of the Kohistan people. "The people here are the inventors of their every need, they have their authors, Hakim, thinkers, poet, gentleman, artist and artist.
Their words, phrases, sayings, phrases and stories carry folk wisdom. Samo used these words in his travelogues while depicting the culture, language, history and geography. The meaning of the difficult words is also given at the end of the book.
Thus "Ser-e- Laar" (1971), book best describes the history, culture and culture of Laar. Both of these books by Allah Bachayo Yar Mohammad Samo have remained included in the Sindhi curriculum in one or the other way.
Vice Chancellor Hassanally's transfer gave birth to students' movement in Sindh
Both books were published by Sindhi Adabi Board which earned much popularity. It is said Allah Bachayo Samo had some other literary works, which remained unpublished.
He died in December 1958.
It is strange, no proper research has been conducted on life and contribution of this unique scholar. So much so Sindhiana Encyclopedia a very small entry of few lines.