Students reject holding board exams in June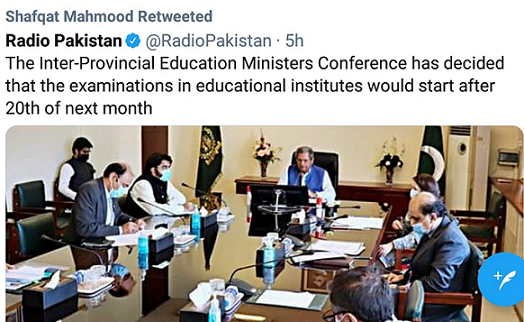 LAHORE (May 25, 2021): Students of class 10 and 12 have rejected the decision of education ministers and made their demand trending on twitter and called for series of protests in different cities.
The students aspirant to appear in matric and inter exams are not happy over the decision of holding examinations of these classes after June 20.Though the Inter-Provincial Education Ministers Conference (IPEMC) on Monday decided to hold examinations of classes 10 and 12 after June 20,
"The respective boards will announce the exact dates, Shafqat Mehmood had said in a tweet on Monday.
The inter-provincial education ministers' conference also propose to limit the summer vacations.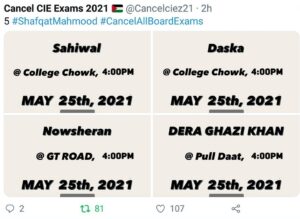 A twitter user Muhammad Usman says: "The government must immediately reverse its incompetent and futile decision. Because the students completely reject this decision of the government. All countries have canceled the papers. Pakistan did not come down from the sky."
In its previous meeting, the IPEMC had decided to hold exams in the country after June 15. But had to go back foot, when students protested on social media network Twitter with hashtag "cancel board exams."
Earlier the government after strong voice on social media adjourned the Cambridge system, though the high courts had rejected the plea of students to postpone the exams.
Related stories:  
High courts dismiss pleas to challenge in-person Cambridge exams