SHC issues notices in Seengar Noonari case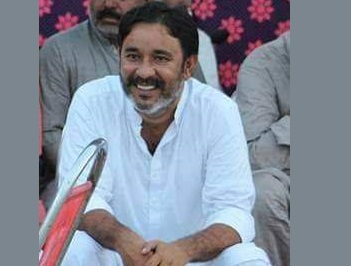 KARACHI –Jul 02, 2021- Sindh High Court, on Friday, issued notices to IG Sindh Police and and DG Rangers to reply in the case of Awami Workers Party leader Seengar Noonari.
Justice Yousuf Saeed and Justice Adnan Chaudhry heard the case for recovery of Seengar Noonari and sought reply on July 13.
The court asked the petitioner's lawyer Akhtar Hussain Advocate to attach the important documents with the petition.
The petitioner the wife of the missing Seengar said that her husband has been missing since June 26,
She stated that if he was involved in a case, he should be produced in court.
Akhtar Hussain Advocate told the court that family of Seengar lodged a complaint with the Naseerabad police station regarding the disappearance of Seengar.
He feared of violence and danger to his life and requested the court to order his recovery.