PMLN seeks guarantee of Chaudhry Shujaat regarding Pervez Elahi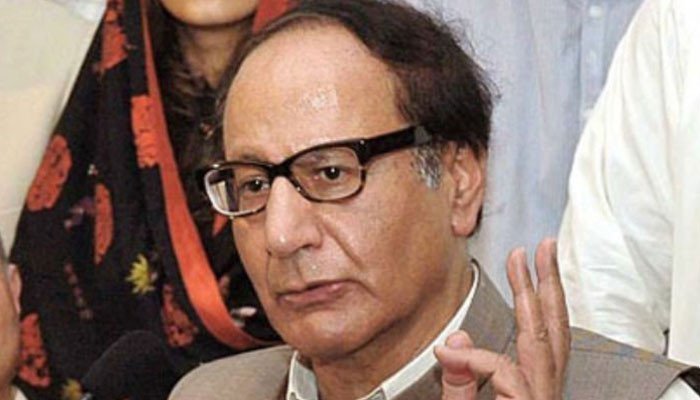 Pakistan Muslim League – PMLN has sought the guarantee of Chaudhry Shujaat Hussain regarding taking Chaudhry Pervez Elahi as Punjab Chief Minister.
According to the sources, the PML-N leadership said that Chaudhry Shujaat Hussain can consider taking Parvez Elahi if he becomes guarantor.
Reports said that due to the distance between the children of the Chaudhry brothers, the political matter has stalled, that is why there has been no talk about alliance with the PML-N.
Chaudhry Shujaat Hussain is currently not ready to become the guarantor of Parvaiz Elahi, reports said.
Sources said that the PML-N leadership also did not give clearance to take Parvez Elahi as chief minister because it would have to go to PDM to do so.
According to the sources, PML-N is preparing to submit no-confidence motion, if no-confidence motion is not submitted, it will be thought that PML-N wants to dissolve the assemblies.
Asif Zardari and PM Shehbaz Shairf discuss political situation
According to the sources, Pervez Elahi wants to delay the dissolution of the assembly after the important meeting, he also wants that if there is no confidence, the matter will go ahead for a few days.
Pervez Elahi's talk of seat adjustment with Tehreek-e-Insaaf is going on, PTI will definitely not give its won seats to Chief Minister Punjab.
According to the sources, Pervez Elahi will get the lost seat on seat adjustment from PML-N.
Shahbaz Sharif reached the house of Chaudhry Shujaat Hussain
Prime Minister Shahbaz Sharif reached the house of Chaudhry Shujaat Hussain for an important discussion on the political situation.
In this meeting at his residence in Lahore, Prime Minister Shehbaz Sharif inquired about Chaudhry Shujaat Hussain's well-being.
According to the announcement, Shahbaz Sharif presented a bouquet to Chaudhry Shujaat Hussain on his arrival home.
Pakistan People's Party (PPP) co-chairman and former president Asif Ali Zardari met Prime Minister Shehbaz Sharif in Model Town on Sunday.
In the wake of PTI chiarman;s threat to dissolve the assemblies of two provinces. the two leaders discussed the overall political situation of the country, economy and other important issues.