Nooriabad bus fire case: Owner, driver booked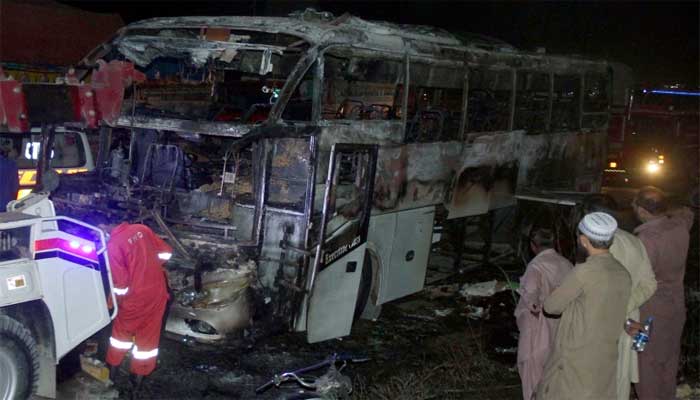 Nooriabad bus fire case was registered against the owner and driver of the bus.
18 people, including women and children, died in a fire in a bus going from Karachi to Khairpur Nathan Shah last night.
They were flood victims and were on way back to home after flood water lowered in their village.
Fire breaks out on boat rescuing flood victims, 10 injured
Among the dead are 8 children and 9 women, while 2 people have also been injured in the accident.
The coach fire started due to a short circuit in the AC compartment, the emergency gate of the stricken bus was working, due to which many lives were saved.