How to Get Glowing Skin? – The Summer Edition
With summer sunshine comes a natural beauty query: how to get glowing skin, the sort that's luminous enough to meet the dazzling days. The answer lies in maintenance—a routine that is a combination of protection and clarification aided by shine.
Below is a step-by-step route towards the answer for "how to get glowing skin"—and the best skin-care products to get you started.
Exfoliate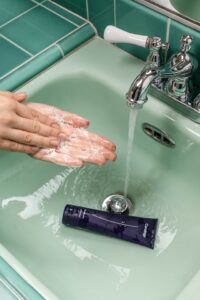 To begin, a clean face is key. "At night, your skin regenerates—old cells die, new cells grow, and then you wake up and you have dead skin cells—so I want to remove it so that everything penetrates better," says Tata Harper. Cleansers, peel pads, and mini-peel masks work to reveal the freshest layer of complexion.
Moisturize
For a healthy skin finish, the focus should fall to moisture. "The best way to achieve a glow is by keeping your skin hyper-moisturized," says Harper. "Because when all of your cells are aligned, your skin reflects light differently." King agrees, adding that those with dry skin should lean into moisturizing products.
Protect
Sun exposure is a huge factor in decreasing collagen, UV radiation increases the activity of matrix metalloproteinases, proteolytic enzymes that break down collagen, speeding up the degradation of skin. Sunscreens not only offer protection, but aids in tint and shimmer, aiding you on your quest to incandescence.
Brighten
Topical antioxidants like vitamin C are helpful in protecting the skin from damage from free radicals, most notably from UV rays and pollution. Adding a touch of a serum can aid your SPF in its protective endeavors while infusing skin with a boost of brightness.
Highlight and Bronze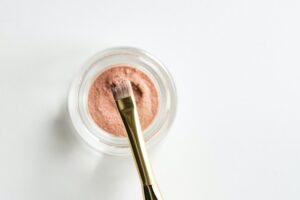 With a well-honed skin-care regimen, makeup that warms and glitters offers a bit of glow-enhancing frosting. Considered touches of highlight and bronzer will ensure maximum luminosity.