Gulshan Grover requests Dhoni not to accept villain roles in movies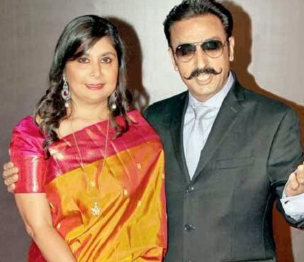 Gulshan Grover requests Dhoni not to accept villain roles in movies
Bollywood actor Gulshan Grover, 65, has appealed to former cricketer Mahendra Singh Dhoni not to accept the role of villain in the movies.
Gulshan Grover said to Mahendra Singh Dhoni in a message via tweet that he should not play a negative role in the films.
Bollywood bad boy actor further wrote in his tweet that people like Sunil Shetty, Jackie Shroff and Sanjay Dutt have already kicked on his livelihood and taken away villain roles. If  you (Dhoni) also offered villain roles, it would render him unemployed.
At the same time, Gulshan Grover also told the mentioned Hair and Tattoo Stylist in the tweet that another user was coming for him.
It may be mentioned that Mahendra Singh, who retired from World Cricket in August 2020, had said that soon he will be appearing in Captain 7, the animated spy web series created under the banner of her wife's production house.
The first season of 'Captain 7' series is expected to be released next year but it is not yet clear who is included in the cast of the series.
It is believed that Dhoni will appear in movies, and he may appear to play a negative role, but it would be premature to say anything in this regard.