Former Miss America Chisley committed suicide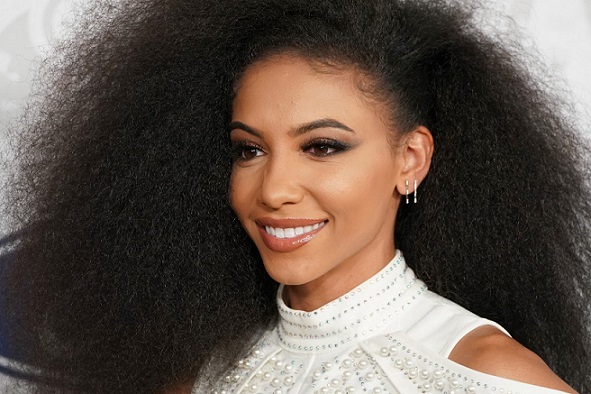 An autopsy report of former Miss America Chisley Crust revealed the cause of death. She died after falling from the 29th floor.
Foreign media reports said, the cause of death of Chesley Crust is suicide.
According to the New York City Office of the Chief Medical Examiner, the death of Chisley Crust, who jumped on January 31, has been officially declared suicide.
Before the postmortem it was claimed that Chisley Crust 30, had committed suicide for unknown reasons.
Former Miss America, who committed suicide by jumping from the 29th floor. Chesley Crust was a correspondent for the entertainment news program Extra, she shared the last Instagram post before her death.
Chisley Crust later left a note in the room before committing suicide, stating that she was giving her everything to her mother's name.
Chisley was the first black Miss USA to be named a Division athlete as well as a lawyer.
Chesley was a former Division One athlete who won the Miss USA pageant in May 2019, and competed in the Miss Universe pageant this year.
When Chisley was crowned, she claimed the historic victory, for the first time that year, three black women became Miss USA, Miss Teen USA and Miss America.
Incumbent Miss Universe Hernaz Sidhu has expressed regret over the suicide of Chisley Crust, who was crowned Miss USA in 2019.
Hernandez shared the photo with Chisley on his Instagram story and wrote that it was an incredible event that shocked him.
She also wrote that you will always be remembered, you are an inspiration to many people.