Murad Ali Shah urges a complete lockdown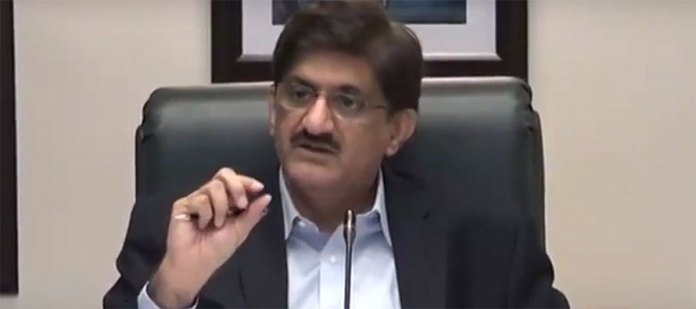 ISLAMABAD: Sindh Chief Minister Murad Ali Shah has once again urged the federal government to place a two weeks complete lockdown that will break the rapid raise in coronavirus cases.
Sindh Chief Minister Murad Ali Shah appeared in the Islamabad Accountability Court where he told reporters informally that the covid would stop spreading only if inter-provincial transport was suspended for two weeks.
He said smart lockdown, micro lockdown do not work.
He further added that the steps taken by the Sindh government helped curb Coronavirus spread, the Sindh government closed inter-city traffic which reduced the number of cases.
Murad Ali Shah said that the federal government mocked the lockdown decisions of Sindh government. " The federal government says that the economy has to be saved although our economy is the weakest and the minister was removed due to the destruction of the economy." said CM Sindh.
 The premier also said that the policies of the Sindh government on corona virus have benefited the entire country, either they opt for lockdown or not, smart lockdown is nothing.
"The corona virus outbreak is very dangerous, we don't have a vaccine equal to salt in flour. We couldn't get enough vaccines," he said.  Shah said that currently Sindh has more ventilators than other provinces.
Everyone followed the steps of the Sindh government on Corona last year, he recalled.