Voting on electronic voting machines bill deferred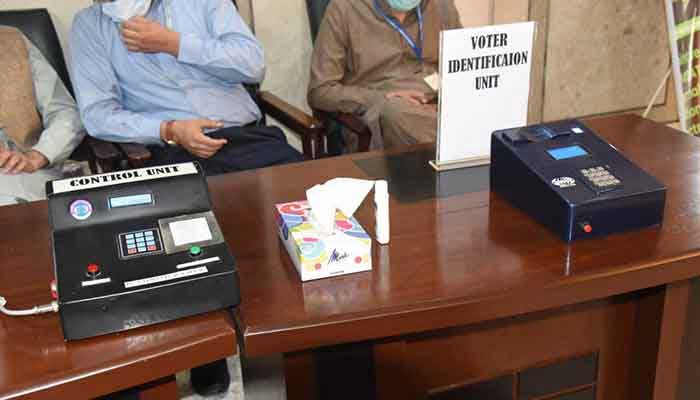 ISLAMABAD Nov 17,2021
The Speaker of National Assembly on request of Parliamentary Affairs Adviser Babar Awan on Wednesday at joint session of Parliament deferred voting on a bill related to the introduction of electronic voting machines (EVMs) in the electoral process, noting that the Opposition wanted to discuss the matter before voting on the matter.
The bill was part of the government's heavy legislative agenda for Wednesday's joint session.
As soon as National Assembly Speaker Asad Qaiser handed over the microphone to Parliamentary Affairs Adviser Babar Awan, the Opposition started making noise.
Awan requested the NA Speaker to postpone voting on the bill on EVMs, noting that since the Opposition wanted to talk to the Speaker on the matter, it ought to be deferred.
During his address, PML-N President and Leader of the Opposition in the National Assembly Shehbaz Sharif slammed the government for bulldozing the legislative process and called electronic voting machines "evil, vicious machines".
Postponement of joint session of Parliament confirms govt's defeat: Opposition claims