TV producer Athar Matin killed in car firing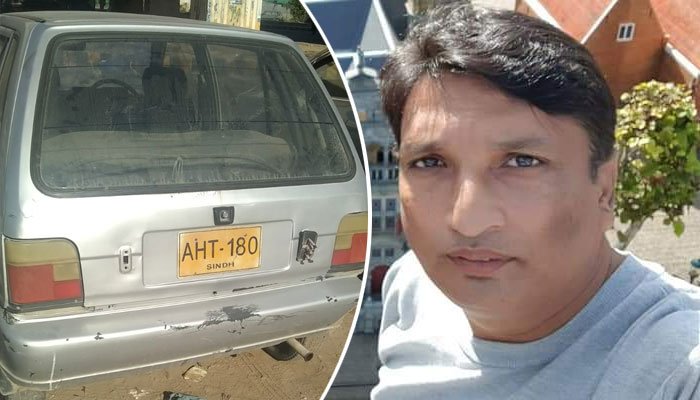 KARACHI, Feb 18,2022- A producer of Samaa TV Athar Matin was killed in a firing incident on a car in North Nazimabad area of ​​Karachi. The accused left their motorcycle and snatched another motorcycle on the other side of the road and fled.
Sindh chief Minister Syed Murad Ali Shah and sought report.
According to police, the incident took place on the main road of North Nazimabad.
Instead of stopping the vehicle, the occupant of the car hit the motorcycle of the accused, causing them to fall. However, one of the accused fired three shots at the car with a pistol.
The accused crossed the road, snatched another motorcycle from the other side and fled.
Police reports said, in the initial investigation, the incident seems to be resistance during the robbery, however, something can be said only after the final investigation.
Athar Matin died on the spot and his body was later shifted to a hospital by Edhi Foundation staff.
Police said journalist Athar Matin was returning home after dropping off children at school, when a 30-bore pistol shell was found at the scene. He was hit by a bullet that killed him.
Police further said that the motorcycles of the accused have been taken into custody from the spot. Investigation is underway on various aspects of the incident.
Sindh chief Minister Syed Murad Ali Shah has taken notice of the incident and sought report from the Additional IG Karachi. Chief Minister expressed the sorrow over death of TV producer and directed to arrest the accused.