Pakistani singer Atif Aslam steps in drama industry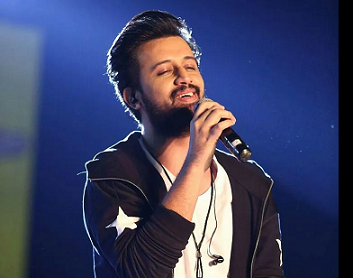 World-renowned Pakistani singer Atif Aslam has now stepped in the drama industry.
Atif Aslam took to the photo and video sharing app Instagram where he gave good news to his fans through a video message.
The singer shared his video on his verified Instagram account which was made on the set of his debut drama serial 'Sang-e-Mah'.
In his video message, Atif Aslam said, "I am currently on the set of my debut drama serial 'Sang-e-Mah'."
"Yes," he told his fans. I am doing a drama serial and I need your prayers. '
Atif Aslam said, "You have always blessed me with your love and I hope you will do the same this time."
"I'm coming up with a new project for my fans very soon so stay tuned," he added.
Fans are eagerly awaiting the singer's new projects.