Number game turns to be interesting in Punjab Assembly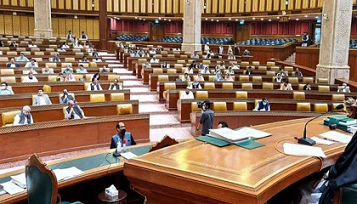 In changed scenario PMLN has upper hand
LAHORE, May 21,2022- The numbers game in the Punjab Assembly became interesting after 25 dissident members of PTI were de-seated. 
In the present situation, the House was reduced to 345 members in which 158 members of PTI and 10 members of allied PML-Q together made the total number 168.
On the other hand, the number of ruling coalition N-League 165, PPP 7, Rah-e-Haq Party one and 4 independents together make 177. Even, if 4 angry members of PML-N do not vote, this number becomes 173.
Chaudhry Nisar Ali Khan is still silent as an independent candidate in Punjab Assembly, the vote of Chaudhry Nisar Ali Khan is very important while the PTI is also hoping for the immediate inclusion of 5 new members in the reserved seats but before the election on the 20 vacant seats. It does not seem possible to decide the proportion of reserved seats. That means number game is in facour of PMLN.
If re-election for the post of Chief Minister of Punjab is held then whichever candidate gets the support of simple majority of the total members will be elected as the Chief Minister and the PML-N has the upper hand in terms of current party position.
Supreme Court's verdict: PTI considering options in Punjab 
No Election before reforms, says Asif Ali Zardari
By-elections to the vacant seats will be held within 60 days after the de-seating of 25 dissident members of the Punjab Assembly, while the de-seated members have the right to file an appeal in the Supreme Court within 30 days. The Supreme Court will decide about the appeals within 90 days.
Now this is the position of April 16.
Legally and according to Article 130 of constitution there will now be the second round of voting for the Chief Minister and whoever gets the majority at that time will be able to get more votes whether he is Chaudhry Pervez Elahi or Hamza Shahbaz.
The government of Hamza Shahbaz will remain in power and there is a good chance of his re-election even in the second round. The situation in Punjab has become complicated. By the way, he has the right to appeal to the Supreme Court, but the Apex court has already given its opinion.