Main reason for the breakup of Pakistan was wrong judicial decision, Justice Qazi Faez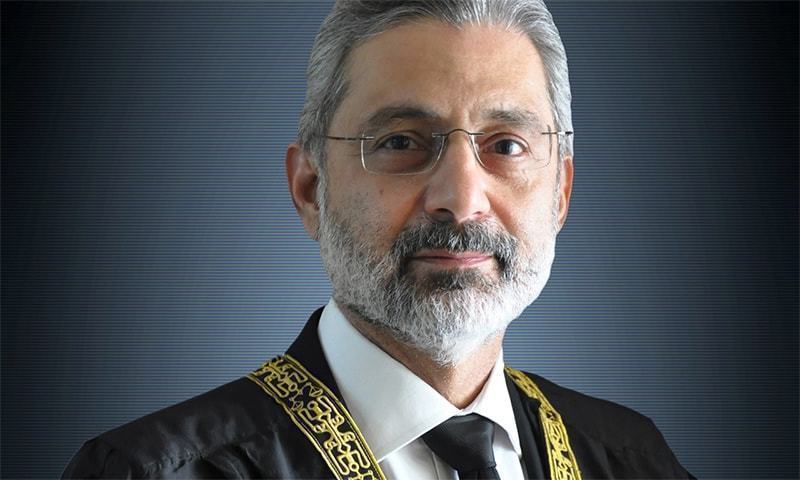 ISLAMABAD, Apr 19,2023- Supreme Court judge Justice Qazi Faez Isa has said that the main reason for the breakup of Pakistan was the wrong judicial decision, the poisonous seed of breaking Pakistan was sown by Justice Munir which grew and the country split into two in December 1971.
Speaking at the Golden Jubilee Ceremony of the Constitution of Pakistan in Islamabad, Justice Qazi Faez Isa said that the country was divided into two parts in December 1971, Zulfiqar Ali Bhutto was sentenced to death by one vote.
Justice Qazi Faez Isa said that Article 184/3 of the Constitution is for the implementation of public interest and fundamental rights which empowers the Supreme Court, this article was put in place to protect the oppressed.
He said that 184/3 has been used extensively, many times well and many times very badly, in every case whether criminal or civil there is at least one right of appeal against the decision under Article 184 III of the Constitution. There is no appeal in the constitution and law, this clause should be used and stepped forward.
Justice Qazi Faez Isa said that when the court sits, it is called the Supreme Court, Article 184-3 has the Supreme Court, in my opinion, the authority of 184-3 belongs to the Supreme Court.
Justice Qazi Faez Isa writes letter to Chief Justice of Pakistan 
He said that my friends are of the opinion that this power can only be exercised by the Chief Justice, the Chief Justice is the master of rules.
Justice Qazi Faiz Isa said that tell me the Article, I will be corrected, I will be able to follow your theory, the third opinion is that in 184 three, all the judges and the Chief Justice are jointly.
Justice Qazi Faez Isa, while discussing the subject of the Constitution of Pakistan as a symbol of national unity, said that if you don't want history to repeat itself, then learn from history.
He said that we are celebrating the fiftieth anniversary of the Constitution of Pakistan, this constitution is the document of every citizen of Pakistan and the things that have happened in it should be understood.
Justice Qazi Fawz Isa said that there were no elections in the Constituent Assembly of 1956 and it died within two years. A government servant decided that I am a wise man and Martial Law of 1958 came.
He said that this intellect made the constitution of 1962 by itself and ended democracy. According to the public servant, the people are not conscious, they do not have intellect, so there should be a filter.
Justice Qazi Faez Isa said that there is not enough love for the constitution in the hearts of big lawyers because the fees go into their pockets, if the decision is wrong, it will remain wrong even if it is a majority decision.
On whose wish are we negotiating with the terrorists? Justice Qazi Faez Isa