Imran Ismail challenges FIA notice in SHC: Prohibited funding case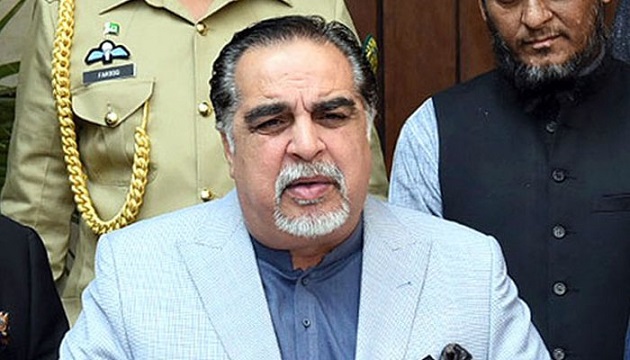 KARACHI, Aug 12,2022- Former Governor Sindh Imran Ismail on Friday has challenged the inquiry notices of PTI prohibited funding in the Sindh High Court
He pleaded that FIA should be stopped from taking action against former Sindh Governor Imran Ismail.
The court ordered Imran Ismail to appear again on September 24.
Petitioner said that the notices of the investigation committee formed by the federal government in prohibited funding should be declared illegal and its implementation be stayed.
It was maintained in the petition that Peshawar High Court has issued an injunction against these notices.
Former Governor Imran Ismail after filing petition in the SHC told media that we have challenged the mandate of FIA, but we did not get the relief that the High Court has given.
Sharjeel Memon demands arrest of Imran Khan
The Sindh High Court has stopped the FIA from harassment Imran Ismail and added that he has been asked to join the inquiry through the lawyer.
Whatever Shahbaz Gill said, was not party policy
This is not the finding of the Election Commission, we had provided the list.
Referring to Shahbaz Gill case he said that whatever Shahbaz Gill said was not party policy at all. He will be giving the explanation to the court as to why Shahbaz Gul gave such a statement.
He further said that Fawad Chaudhry can tell better about the party policy and said Tehreek-e-Insaf does not have a policy of confrontation with the army.