DIG Mirpurkas appears before CJ in the chamber in Naukot incident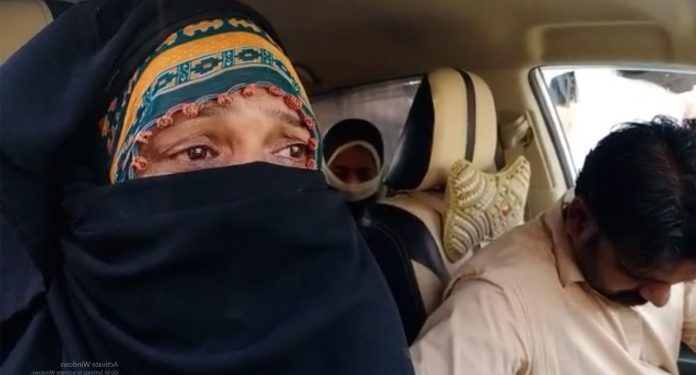 All 20 accused have been arrested
KARACHI, Feb 15,2022- DIG Mirpurkas, SSP and other officers appeared in the chamber of Chief Justice Sindh High Court here on Tuesday.
DIG Mirpur Khas, SSP submitted report to Chief Justice Sindh High Court in the case of alleged gang rape and abduction of women in Naukot, district Mirpurkhas.
DIG Mirpurkhas said that 20 accused have been named in the case and all the accused have been arrested,
The police have fulfilled their responsibility, DIG said.
Four accused, including two main accused, were arrested on Feb 14, in a case of abduction and rape of two women in Naukot, police said.
Four accused of Naukot incident arrested
According to police, the main accused arrested are Ali Nawaz and Nazar Muhammad.
Chief Justice Sindh High Court, Justice Shaikh has taken notice of media reports about alleged kidnapping and gang rape of two girls in Naukot, district Mirpurkhas.
Chief Justice summoned the DIG Police and SSP Mirpurkhas to appear in his court on February 15, and submit report about the incident.
Chief Justice also directed the District and Sessions Judge Mirpurkhas to look into the matter and report.
Two girls were reportedly kidnapped and gang raped in Naukot.
Nine accused arrested in alleged kidnapping and rape case in NauKot were produced in court on Wednesday.
Police produced the arrested accused Rasool Buksh Tangri, Mir Tangri, Mir Muhammad Tangri, Akram Tangri, Ali Buksh Tangri, Jalal Tangri, Dilbar Tangri, Nawab and Nazar Tangri in the court of Civil Judge –II Digri and took one day physical remand.
The victim women along with their heirs appeared in the Digri court on the occasion of the hearing.