Ameer of banned outfit killed during operation in Mastung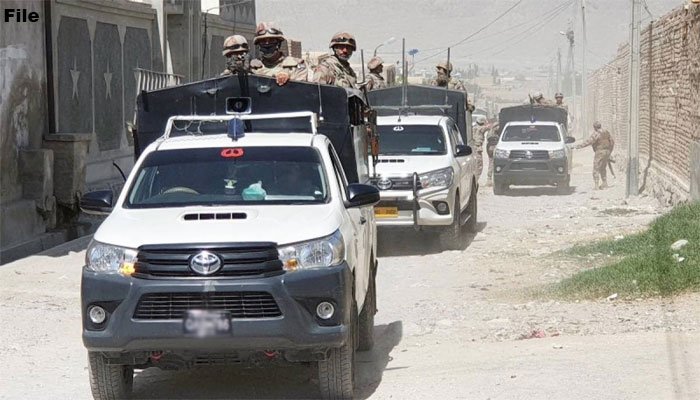 QUETTA Sep 26,2021- The provincial Ameer of a banned outfit was killed in forces operation in Mastung district of Balochistan province.
According to Deputy Commissioner Mastung, the commander of the banned outfit was killed during an operation by security forces in Kali Mehrab area of ​​Mastung.
Official sources said the dead suspect was involved in attacks on security personnel and civilians.
In first week of September a terrorist was killed during a CTD operation in Mastung district of Balochistan. According to the CTD spokesperson, the CTD acted on a report of presence of terrorists in Padangabad area of ​​Mastung, during which a terrorist was killed in an exchange of fire.
CTD spokesperson said, the dead terrorist belonged to a banned organization and was involved in several other activities including suicide bombings.
 Earlier in March 5 members of banned outfit in a CTD operation in Splenji area of ​​Mastung.
During the interrogation of the arrested terrorists, it was learned that some terrorists of the banned Baloch Liberation Army were hiding in a house in Splenji area of ​​Mastung and were planning a major terrorist attack in Quetta.
The CTD Quetta team responded and surrounded the house and asked the terrorists to surrender. However, they opened fire on the forces, killing five terrorists in retaliation.
Related Stories
Gwadar Incident: China asks Pakistan to upgrade method of security cooperation