4 million fake CNIC were issued in five to ten years, says Director FIA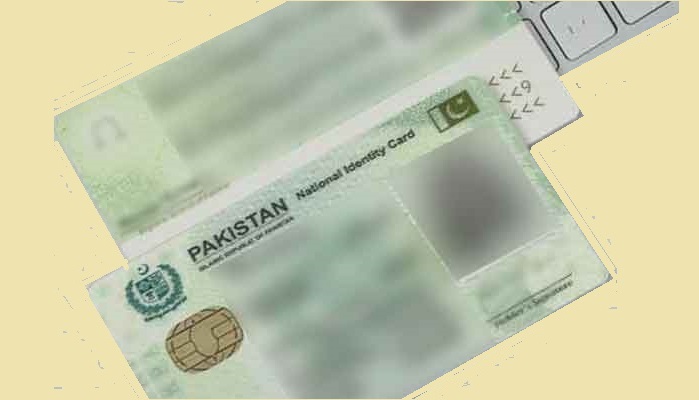 KARACHI – Jul 8, 2021 – Director FIA Sindh, Amir Farooqi said that four million fake national identity cards were issued during last five to ten years.
FIA ​​director said with the help of some employees of NADRA, foreign agencies got prepared forged documents of their people, due to which the country faced security challenges and also suffered losses.
Addressing a press conference here on Thursday, Director FIA Sindh said that NFS and TTP people were included in NADRA's database.
The FIA ​​director said that al-Qaeda operators got identity cards for their people, while Abdullah Baloch made his own identity cards in Salman's name.
Amir Farooqi said that many Burmese and other foreigners also got identity cards.
Investigation is underway against three arrested accused including two assistant directors of NADRA.
FIA officials said that cases would be registered against the accused under the Anti-Terrorism Act and NADRA rules.
Amir Farooqi said that Noman Siddiqui, the main accused in Gulistan-e-Jauhar blast in 2018, was also arrested.
FIA officers arrested for demanding bribe
Meanwhile the Federal Investigation Agency (FIA) Anti-Corruption Circle Karachi arrested FIA Counter Terrorism Wing officers and registered a case against them for demanding crores of rupees as bribes.
The arrested persons include CTW Inspector Pervez in charge, Inquiry Officer Inspector Aqeel and others.
The FIA ​​said CTW was investigating allegations of irregularities in the online medicine business. Noman Siddiqui and others were detained on June 22 during the inquiry.
FIA officials said the accused officers demanded a bribe of Rs 120 million and were released on a promise to pay Rs 100 million.
Related Stories 
Sheikh Rasheed equates Sindhis with Biharis on issuance of CNIC